Duration
2 Years - 2.5 Days per week
Apply now
Course overview
Mechanical Engineering, one of the broadest Engineering disciplines, is the application of solution-finding techniques for anything that moves, big or small, from design to manufacture to the marketplace.
Mechanical Engineers approach their work using the principles of motion, energy and force to ensure that design can function safely, efficiently and reliably, at an acceptable cost.
You will develop important skills such as problem solving and critical analysis, both essential for an engineering career.
You will benefit from a unique learning environment within our industry-designed labs, workshops and CAD suites. During the course you will work with the following equipment:
A Turbine in a Wind Tunnel
3D Printers
Fluid Flow Apparatus
Digital Tensile Testing Machines
Pneumatic and Hydraulic boards
Structural Testing frameworks
Manual lathes & mills
CNC lathes & mills
What you will learn
Year 1
Dynamics
Thermofluids
Statics & Strength of Materials
Material Selection
Pneumatics & Hydraulics
Quality Management
Graded Unit 1
CAD for Engineers
Computer Numerical Control (CNC) Machining
Engineering Drawing
Engineering Principles
Engineering Mathematics
Communications
IT
Year 2
You will build on the concepts from Year 1 though the introduction of more advanced topics. These include:
Heat Transfer & Fluid Mechanics
Strength of Material Advanced
Plant Systems
Design For Manufacture
Engineering Skills
Applied Industrial Plant Maintenance
Graded Unit 2
Computer Programming
DC & AC Principles
Further Engineering Mathematics
Project
As part of your Graded Unit 2, you will take part in a project which will challenge you to design, build and test an engineering device to find a solution to the problem presented. In previous years, students have worked on an IET Formula 24 kit car
Entry requirements
You will need one of the following:
Higher in Maths or Physics - Grade C or above Or
Technological Higher subject (Grade C or above) with National 5 Maths OR
Successful completion of NQ Level 6 in Engineering or Construction or equivalent Foundation Apprenticeship OR
Other equivalent qualifications or experience
You will be invited to an interview where you can find out more about the course and the College.
Career Opportunities
This qualification can provide you with the technical education requirements for the position of Technician Engineer.
The course content is broad-based to allow for future employment with mechanical engineering contractors, consulting engineers or local authorities.
Future prospects
An HND in Mechanical Engineering allows you to progress to university, subject to meeting the entry requirements of the university.
Previous students have progressed to third year entry at Glasgow Caledonian University and the University of the West of Scotland and second year entry at Glasgow University and Strathclyde University.
Our Environment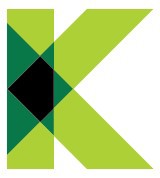 Did you know…the students complete a module on energy where they study energy trends globally and nationally as well as different methods of power generation, including renewable energy.

As part of the Mechanical Engineering Graded Unit, students design and build an electric kit car.

Check out the wind turbine in our Innovation Lab

`