Duration
1 Year - 2.5 Days per week
Applications open January 2024
Course overview
"A good photograph is one that communicates a fact, touches the heart and leaves the viewer a changed person for having seen it. It is, in a word, effective."
Irving Penn
The NQ Analogue Photography course, a unique programme to Kelvin, offers a fantastic foundation and grounding in the principles of the camera, light and the creative process.
Analogue photography has experienced a huge revival recently with the reintroduction of film stocks, the launch of new cameras and the popularity of Lomo photography.
Film is so valuable, when you only have 36 shots loaded up in your camera, you need to slow down the process, consider your image and value when you are going to hit the shutter button. Developing a film takes time too, it's an art form and you, as the ANALOGUE photographer, are immersed in the whole process.
There's a wonderful satisfaction of loading a camera, shooting, unloading, developing the film, hanging it up to dry, cutting into strips of 6 and then making prints on the enlarger in the darkroom. It's a very tactile experience in this age of the cloud. This is a great starting point in your photography career with the opportunity to progress to a higher level of study and to go on to develop your digital photography technical skills too.
This course is ideal if you are new to analogue photography and you want to learn essential darkroom techniques and to explore the many possibilities a darkroom has to offer. You will use a variety of camera formats - the course includes black & white film development, making contact sheets and making prints with an enlarger.
While some digital aspects, such as scanning will be explored, the practical part of this course will be primarily dedicated to the analogue process.
What you will learn
A selection of units from the NQ Photography Analogue course include:
Monochrome Processing and Printing
Portraiture Skills
Camera Techniques
Portfolio Production
Research Project
The tutors are all highly qualified and experienced in photography, and have a wide range of skills incorporating film photography to digital fine art.
Throughout the course you will take part in a range of activities, collaborate with other curriculum areas, as well as visiting exhibitions. You will also  experience talks from current professionals in the industry.
Entry requirements
There are no formal entry requirements, however a keen interest in photography is essential.
Previous darkroom experience is not necessary, and a basic understanding of exposure, although useful, is not essential.
You will be asked to bring in a selection of photography work to support your application as part of an interview process. Digital images would be suitable to support your application.
Career Opportunities
We have many links to industry professionals and you will have the opportunity to meet when them throughout your programme.
Future prospects
This NQ award has been designed to provide you with a vibrant and creative experience and assist with the development of your photographic skills. These skills can help you get into employment as a practicing photographer or alternatively for successful progression on to our HND programme.
We believe that it is a fundamental principle that you develop your own style, that you can work independently and that your portfolio reflects your ability.
Real Industry Connections
We have many links to industry professionals and you will have the opportunity to meet when them throughout your programme.
Our Environment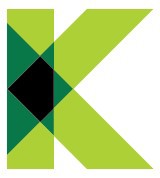 Here at Kelvin, we care about the environment and believe that every little thing we do, makes a difference. Here on the ANALOGUE programme, we do all this to reduce our environmental impact:
we use refillable 35mm film cassettes
all spools are recycled
we use more environmentally friendly film developer, Caffenol, made from coffee
we buy metres-worth of film at once instead of individually packaged rolls
we service and repair our film cameras rather than buy new ones
we buy our materials from UK based brands and stockists to reduce our carbon footprint
we have methods for reducing water consumption when washing photographic films and prints 
`