WiFi Services for Students and Staff – eduroam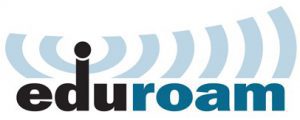 One of the services the College provides for staff and students is WiFi for personal devices.  To do this we have partnered with Eduroam which not only gives you WiFi when at the College but at thousands of locations around the world!
What is eduroam?
eduroam (education roaming) is the secure, world-wide roaming access service developed for the international research and education community.
eduroam allows students, researchers and staff from participating institutions to obtain Internet connectivity across campus and when visiting other participating institutions by simply opening their device.
Watch the following video 'What is eduroam?'
How do I connect to eduroam?
The connect to eduroam you will need to configure your device.  Most users will only need to configure their device for eduroam once.
You should use your college email address (i.e. joebloggs171@glasgowkelvin.ac.uk) as your username along with your usual password.
The following contains guides to connect common mobile devices:
iOS (iPads, iPods and iPhones)                                         
Android
Windows phone
Windows 10
Mac OS
Where is eduroam available?
eduroam is available on all College premises including our 4 campuses and Blairtummock House.
eduroam is available at locations across the UK and the world, the following links will indicate where eduroam may be available;
I am a visitor, can I use eduroam?
If you are a visitor from a participating eduroam organisation; then you will be able to use eduroam as long as you are from an organisation that supports eduroam.   Please ensure that prior to visiting that your device is configured to use eduroam.
If you experience any difficulties then you should report these via your home organisation IT support.
Terms and Conditions
By connecting to eduroam you are agreeing to the following terms and conditions;
Device Connection Instructions
`