Applications open January 2024
Course overview
Are you ready to take your creative art journey to the next level?
Entering the 2nd year for the HND in Art & Design will help you hone existing knowledge and skills and enhance your creative vision.
The course nurtures individuality, inspires experimentation and encourages the achievement of personal goals. You will undertake in-depth exploration of a range of materials allied with conceptual ideas and put together a strong portfolio for 2nd year entry to Art School
What you will learn
The course encourages experimentation and will equip you with a range of skills and techniques, a creative process and the vocabulary required at degree level. A critical component is the ability to develop ideas from conception to solution along with the capacity to verbalise and present concepts and work in a professional manner. Ongoing critiques, tutorials and reflective practice will help you to develop these skills.
You will also have the opportunity to develop your skills in presenting your own and other artists' work through regular seminars and exhibitions in our gallery space. We aim to prepare you as fully as possible for life at degree level or employment. It is a fundamental principle that you develop your own style, can work independently and that your portfolio reflects this ability.
Entry requirements
HND2 Art & Design – Year 2:
HND1 (year 1) pass in Art and Design (minimum 15 credit passes)
A/B grade pass in level 7 Graded Unit 1
Equivalent national qualifications
Career Opportunities
Careers as technicians
Junior managerial positions in the arts
Arts workers in community arts
Art teachers
Future prospects
The majority of our students, who successfully complete the course, go on to study at degree level.
Destinations for our previous HND students include:
Degree Courses: GSA, ECA, DJCAD, Gray's School of Art (RGU), The Royal Conservatoire of Scotland, UWS, UHI, Forth Valley College/Stirling University, Camberwell College of Arts London, Heriot Watt, Cumbria, Birmingham, Wolverhampton, Leicester, Liverpool, Leeds, Goldsmiths, Falmouth, Farnham, St. Martins, Portsmouth, Huddersfield, Batley, Newcastle, Sunderland and Bristol
Our Environment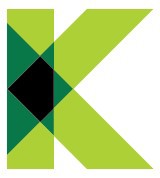 HND 2 Art ran a collaborative project/partnership with ReConnect which involved upcycling and selling furniture. ReConnect Glasgow, specialises in the reuse, recycling and upcycling of household items and has a mission statement to "To support a zero waste Scotland, by recovering, reusing and recycling currently wasted resources".

Students were provided with furniture at no cost and then worked on the pieces to improve the saleability potential. They were then returned to a dedicated, Glasgow Kelvin College branded sales area at the Reconnect showroom next to the Forge. The project was sustainable as it involved recycling already existing furniture which was improved and repurposed to make it more desirable. It was also a collaboration that had potential to continue and grow in the future. Sales of the last session's product reached over 90% of production.

`