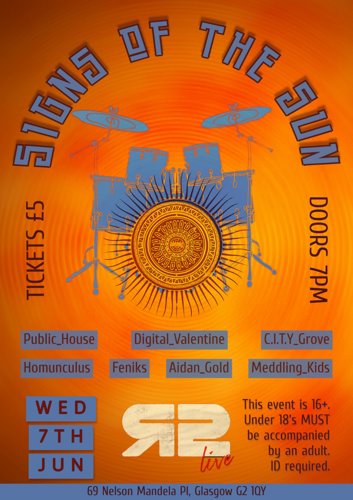 Our fabulous NC & HN 1&2 Music Performance students have organised an end of year performance Showcase – Signs of the Sun - on 7th June 2023, to be held at Room 2 (69 Nelson Mandela Pl, Glasgow G2 1QY) 
They have compiled the entire show themselves and the line up for the evening will be:  
Meddling Kids 
Aidan Gold 
Feniks 
Homunlculus 
C.I.T.Y Grove 
Digital Valentine 
Public House  
All acts include Kelvin students.  The first act is set to come on stage at 7.00pm, with the last band on at 10.00pm. 
The Showcase is for 16+yrs and ID may be requested. 
Tickets cost £5.00 and are available on the door or through Eventbrite by scanning the QR code link below. 
It's shaping up to be an excellent night out with some brilliant sets from our talented students – get along and support them!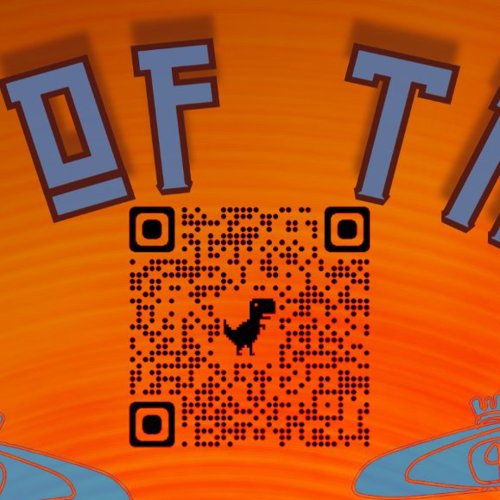 `