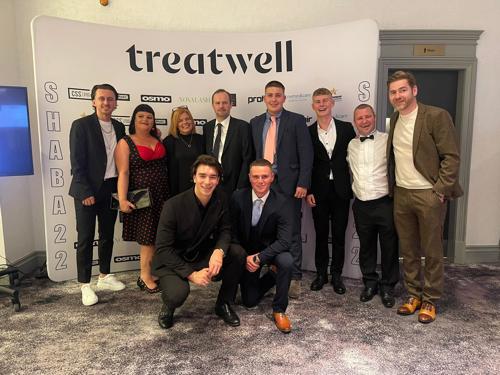 Glasgow Kelvin College's MADE Barbering Academy was once again shortlisted for the Scottish Hair & Beauty Awards this year in the Best Training Salon category.
This follows on from their win last year in that very same category!
In addition, MADE student, Rohin O'Neill who now works with Rebel Rebel Barbers was nominated in the Best Barbering Apprentice category.
Lecturer Simon Murphy also invited along two of his Photography students to take some pics of the evening and add some event photography experience to their expanding portfolios.
Unfortunately, it was not the College's year to shine in either of the nominated categories but it is still a great accolade to be shortlisted in this prestigious competition.  Those who went along to the glittering ceremony in Glasgow city centre confirmed that the event stood up to its reputation as a great night out for staff and the amazing students who have come through the MADE Academy.
Well done!