Duration
2 Academic Years
Campus
Applications open January 2024
Course overview
Do you want to be … managing an exciting, though challenging, career in a diverse and rapidly evolving, multi-billion-pound industry?
Which industry? The Music Industry, of course. Do you see yourself discovering the next big act or artiste to take the music industry by storm? Do you fancy a career in artist management, music promotion, A&R, a record company…?
Yes? Then read on…
Join the HND Music Business at GKC and you'll be one of the lucky ones to benefit from studying on our award-winning programme.
The staff have tailored the course to equip you with the skills required by industry and give you the practical experience the industry demands. You will acquire a current, practical understanding of all aspects of the music industry. The course is dynamic and stimulating and the tutors are industry practitioners, having gained extensive experience in the music industry and they have strong links with current employers in the music industry, all of which is ready to be shared with you.
What's more, you will gain first-hand industry experience by becoming involved in the running our student-managed record company, Electric Honey which is about to celebrate 30 years. Under the guidance of the staff, you will find and sign a suitable band or artiste, identify music for publication, record or license the selected band or artist, coordinate the marketing, promotion and distribution of the product and get involved in the staging of a live event associated with the chosen band/artiste. You will also work alongside the Sound Production and Music Performance students to carry out exciting projects, gigs and events and work with experts in industry.
Key to your time with us at GKC is the opportunity to network and collaborate. These opportunities will provide you with the right environment to develop your professional skills, work practices and attitudes - working in teams, delivering high quality work to tight deadlines, decision making and client interaction - demanded by the industry.
This course is run at our Creative Hub in our West Campus. Come join us now.
What you will learn
Year 1:
Music Industry
Music Law
Music Industry Marketing and Promotion
Budgeting and Accounts
Research Project
Music History Genres, Record Labels and Artists
Releasing a Record
Live Music Industry
Music and Image: Graphics
Music Publishing
Music Business Communication Skills
Running a Live Music Event
Graded Unit 1.
Year 2:
Running a Record Company
Cultural Studies
Digital Distribution
Professional Development Project
Music Business: Start Ups
Music Law
Music and Image: Video
Tour Management
Music History
Graded Unit 2.
Entry requirements
There are a number of ways you can come to us. If you have either:
a minimum of 1 SQA Highers (grade C pass or above, e.g., in a business-related subject/ English/ Modern Studies etc.) or
a relevant NQ/NC programme at level 6 or
learners with experience but no formal qualifications will be considered on merit.
Mature learners without formal qualifications are most welcome. If you don't have an equivalent qualification, relevant industry experience will be taken into account.
An appropriate level of English/Literacy is required from all applicants. Where English is not your first language, you must have a minimum level 6 (higher) ESOL or equivalent
Entry directly to year two of the HND Music Business is possible; you need to have achieved at least 15 credits from year one of the Music Business from another centre to do so.
Future prospects
Successful learners can progress to 2nd or 3rd year of a degree programme (e.g., at UHI, UWS, Westminster). We currently have an articulation agreement with UHI Perth Campus.
Alternatively, you could seek employment in many branches of the Music Industry.
Did you know?
That we had an article in The Scotsman? As part of Electric Honey Music's 30th anniversary celebrations, former student and Electric Honey artist, Declan McKay of the Young Aviators performed a stripped back, outdoor version of their hit; Love.
With artists like Young Aviators, Belle & Sebastian, Snow Patrol, and Biffy Clyro coming through the ranks here at Electric Honey; it's no wonder Uncut Magazine described it as "The world's most successful student-run record label".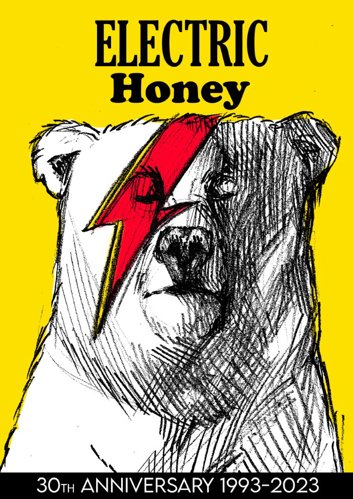 `